clinical massage Aruba & spa
The Services
This spa is not the traditional spa; expect to find therapists working with fire, Aruban aloe, eucalyptus and other organic elements, this is a very natural experience by the hand of award winners specialists.
Millenary techniques and the highest standard of service, everything in the most welcoming place of Aruba.
"We are a beautiful energy that transforms lives"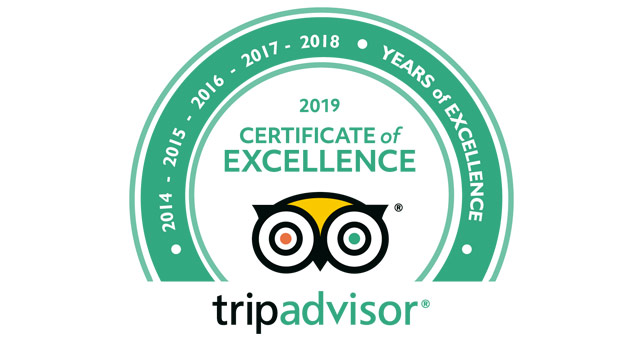 aruba clinical massage & spa
Massages
It is not body care, it is full care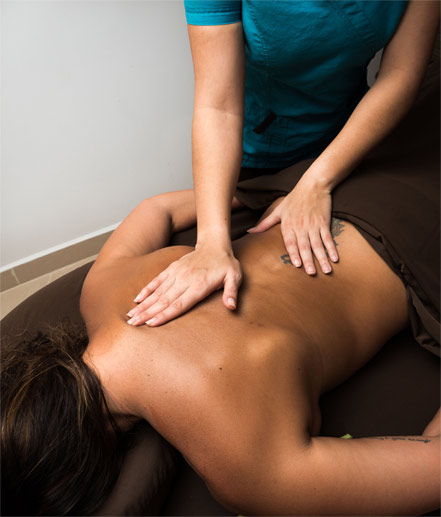 Deep Tissue Massage utilize medium to heavy pressure and is a more focused and intense form of massage that releases chronic patterns of tension in the body through slow strokes and deep finger pressure on contracted areas. It is aimed at the deeper tissue structures of the muscle and fascia.
Clinical Massage Team is targeting areas of tension, it is the focus of this sophisticated treatment. Concentrated pressure is used with techniques to dissolve the body's aches and strains using forearms and elbows. This treatment is ideal for guests with issues of chronic tension who are experienced in massage.
Combining the best elements of Reflexology and traditional Thai massage stretches and thumb pressure techniques revive and balance the body's energetic pathways while an authentic teak wood Thai dowel stimulates reflex zones to increase energy flow and produce a sense of overall wellbeing.
Help to repair the body quickly, targeting specific muscle groups to relieve aches, knots and tension.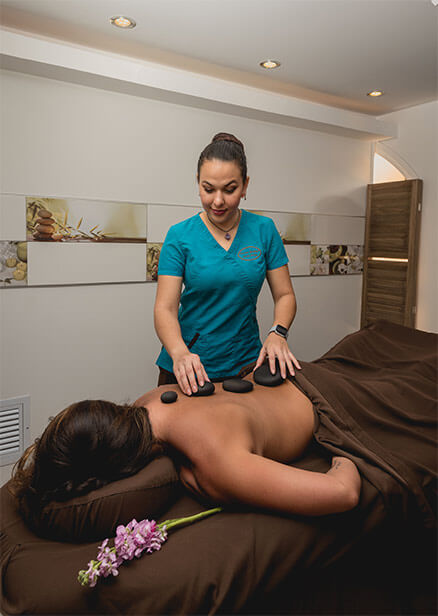 This luxurious treatment uses traditional aromatherapy massage to nurture and support in a time of constant change. Using pregnancy safe oils, the massage eases away tension in the upper back and shoulders, nourishes skin and relaxes the body.
A deeply therapeutic, holistic treatment which combines the power of essential oils with the best massage techniques, this massage creates a feeling of physical relaxation and calm, while mentally uplifting and clearing the mind.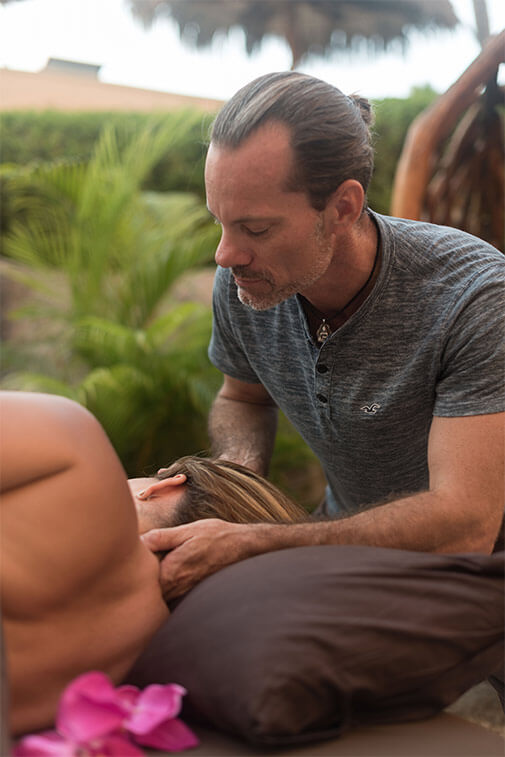 The Most ultimate in Relaxation. Hot Stone therapy has been used for thousand of years for cleansing, harmonizing and relaxing the body to his highest level. Volcanic origin, the basalt lava stones from deep within the earth are rich in minerals and can be heated for use in deep relaxation massage and intensive energy work.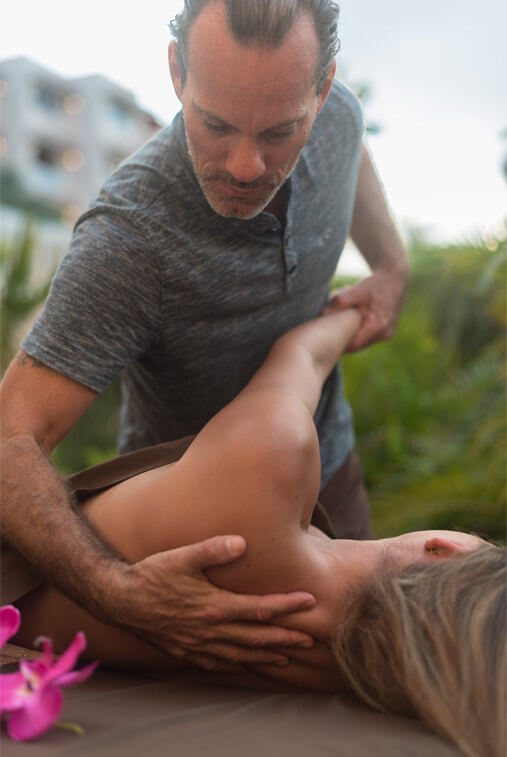 Lymphatic drainage is a treatment that treat people who have lymphedema, an accumulation of fluid that can occur after lymph nodes are removed during surgery, most often a mastectomy for breast cancer. In Lymph D. massage uses very light pressure and long, gentle, rhythmic strokes to increase the flow of lymph and reduce toxins in your body. The lymph system is part of your body's immune system and helps fight infection.
aruba clinical massage & spa
Pain Management with Flo
Clinical Massage & Span was established in 2012 in Aruba to help those in pain.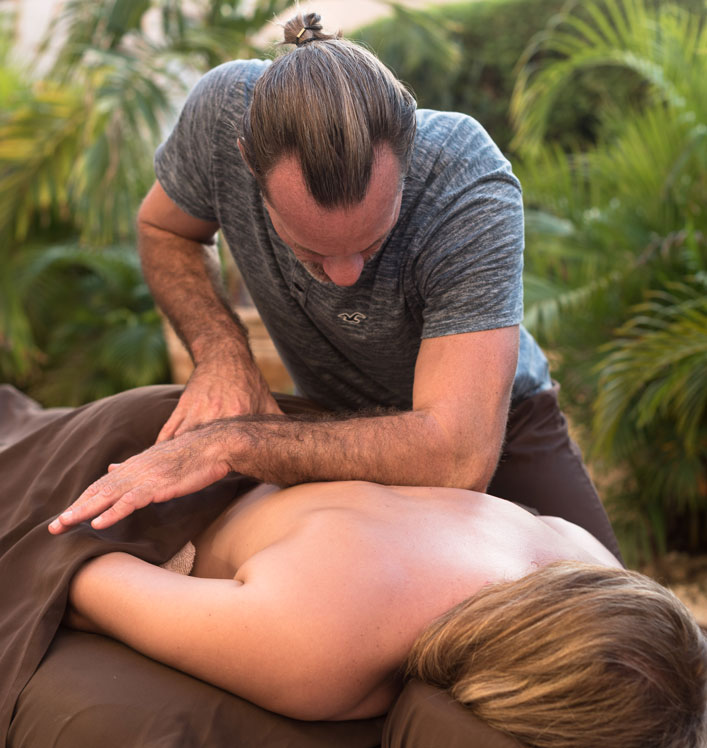 Can be erased by comprehensively correcting postural imbalances and movement dysfunctions.
Our specialized techniques use advanced functional neurology and an expert understanding of bio-mechanics to restore physical balance and pain goes away.
After assessing the body, we neurologically recalibrate muscles, reset joints to their neutral resting position and stretch the tight adhesive fascia that distorts posture. 
Florian's Neuro-Ortho bodywork uses specialized neurological techniques paired with joint and tissue mobilization to revers the effects of chronic dysfunction.Work smarter and achieve balance, flexibility, stability and strength faster.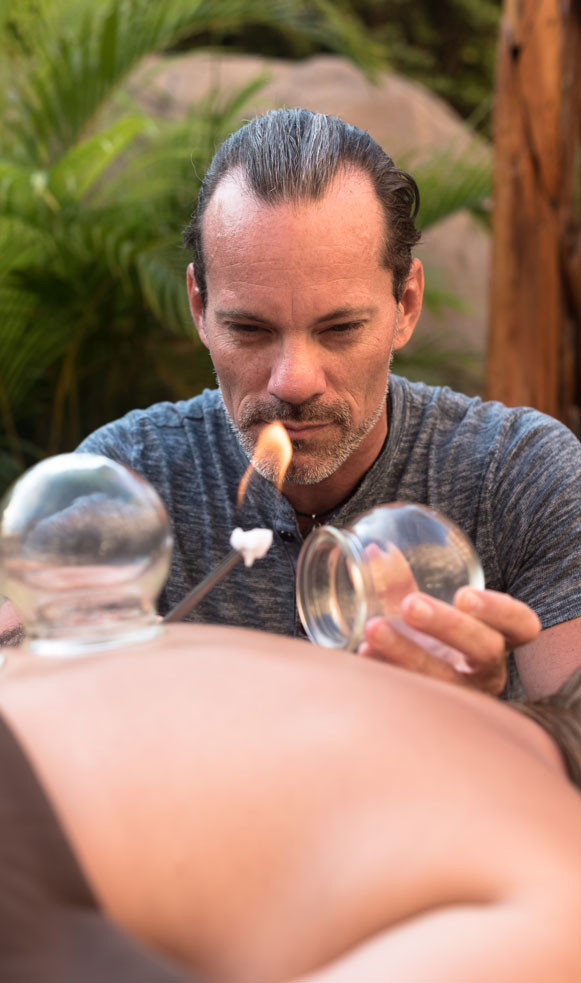 Doctors often find the neural tension that causes back and neck pain perplexing. Physical therapy, pain pills, shots and surgery are common medical solutions, but they usually don't "fix" the problem. 
aruba clinical massage & spa
Hair and Nails
Latest trends included
Shampoo & blow-dry
Shampoo, haircut & blow-dry
Deep conditioning treatment with blow-dry
Luxury Clinical Spa Pedicure
Dutch / French Braids
Formal style / Updo
You can have any of this services:
Xpress Pedicure
As well as Foot Massage & Pedicure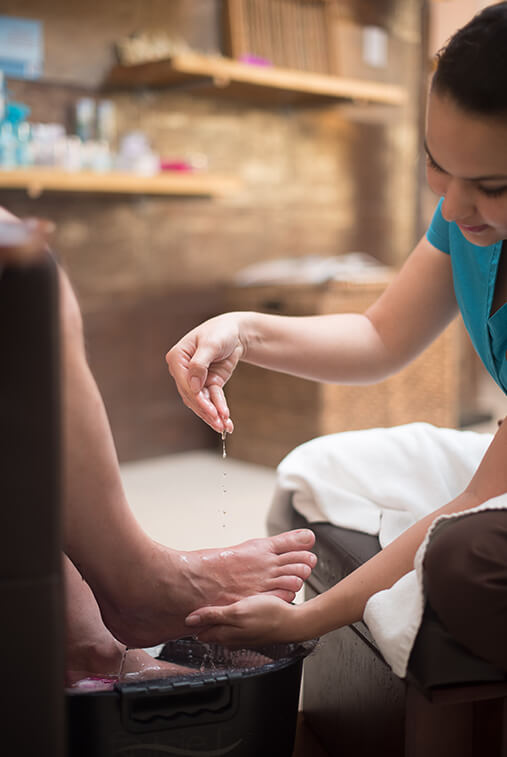 We also offer Xpress Manicure.
aruba clinical massage & spa
Facial Spa Treatments
Latest trends included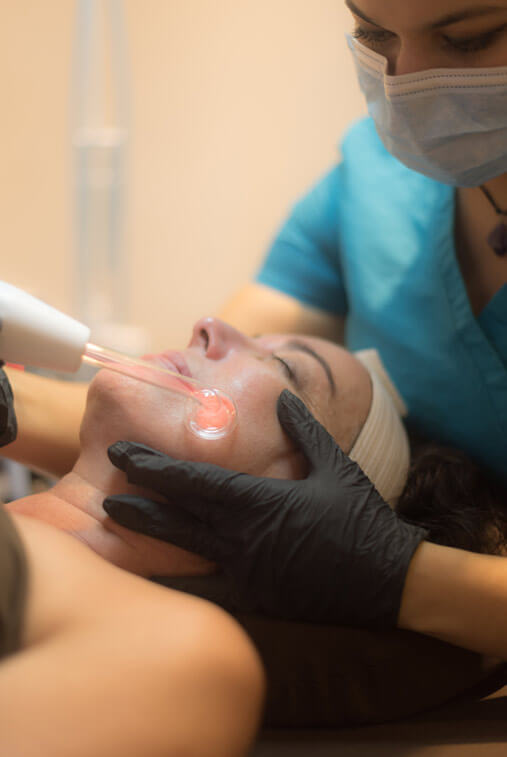 Gentlemen's Facial (All skin types)
The Gentleman's Facial is tailored for a man's specific skin care needs. The treatment starts with a deep cleansing, followed by an exfoliating scrub and extraction. To help replenish the skin, the facial concludes with a cool, soothing algae mask used to balance and hydrate your skin, also helping alleviate shaving irritation.
Organic Rejuvenating Sun Facial
Our Facial Therapies help you target skin concerns & maintain healthy, youthful skin with natural, organic products bursting with fresh ingredients. Using natural ingredients, each facial is customized for your skin type and Specific skin condition.
Deep Pore Cleansing ORGANIC
A thorough, irreplaceable Deep Cleansing Treatment that will eliminate blackheads and congestion, leaving the skin feeling "squeaky clean". Ideal for an oily/congested skin type. Recommended in a course of treatments to achieve maximum results.
After-Sun Facial repair Treatment
Exclusive anti-age repair formula for after the sun with soothing and refreshing effect. It prevents premature skin ageing, reinforces the skin's natural defences against sun damage and repairs cellular DNA, while deeply nourishing and hydrating. The skin feels more protected, youthful, luminous and ideally tanned. Silky, very nourishing texture
aruba clinical massage & spa
Body Treatments
Wraps are designed to improve the skin texture and appearance by helping the body to get rid of fluids and toxins overload
Mud Wrap are Spa treatments where the skin is covered in mud for a shorter or longer period. The mud causes sweating and proponents claim that mud baths can slim and tone the body, hydrate or firm the skin or relax and soothe.
Milk & Honey smoothing Sugar Scrub is a luxury sugar scrub infused with organically sourced extracts of milk and honey and a natural origin exfoliant. Buffs away dead skin cells to leave skin soft, supple and wonderfully fragrant.
The cooling effect and properties of Fresh Aloe Vera from Arubaworks to sooth and rejuvenate the skin. It also works for sun-burn and minor woun ds. Benefits of a body wrap include relaxation, skin conditioning, cellulite reduction and body sculpting. Aloe Vera is calming and normalizing to skin.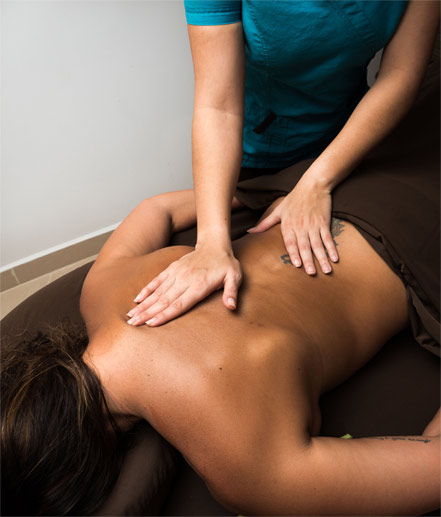 Exfoliating body scrub with lavender oil and natural-origin beads gently smoothes and cleanses skin leaving it feeling soft and lovely scented. Fully biodegradable formulation.
aruba clinical massage & spa
Waxing
Look the way you want
Upper Lip
Chin
Eyebrows
Full Facial Wax
First time for Brazilian
Brazilian
aruba clinical massage & spa
Special Packages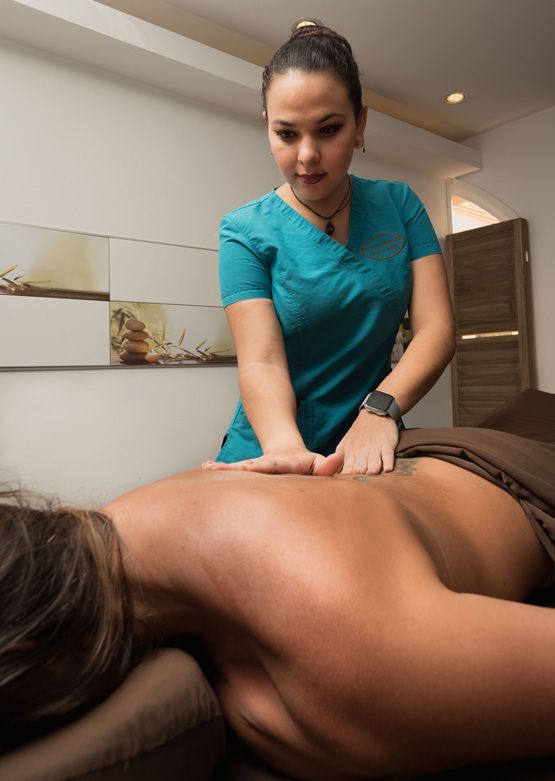 Honey & Milk Sugar Scrub. Hot stones Therapy
Calming Lavender Scrub. Organic Aruba Aloe Wrap from our Zen Garden. Therapeutic Escape. Organic Facial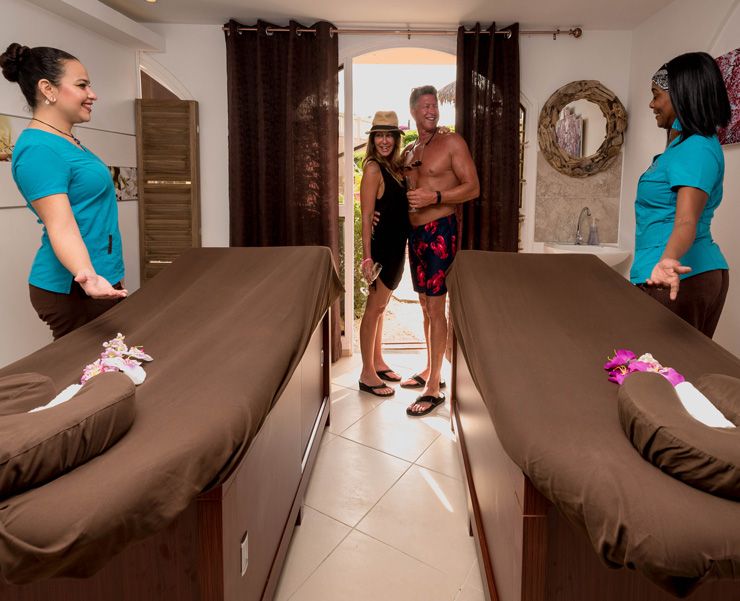 Therapeutic Escape. Organic Facial
Love is in the air (for couple)
Fresh Aloe Vera Wrap from our Zen Garden. Swedish Massage. Pedicure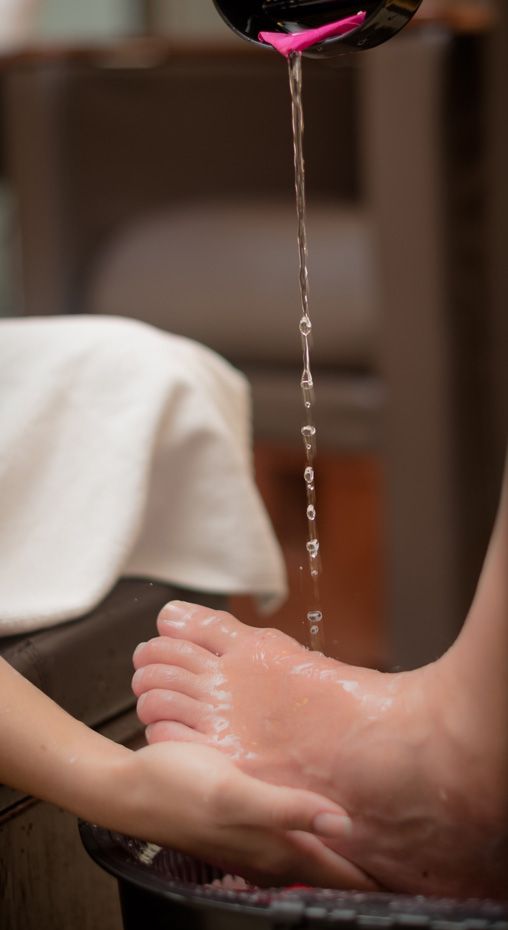 aruba clinical massage & spa
Wedding Package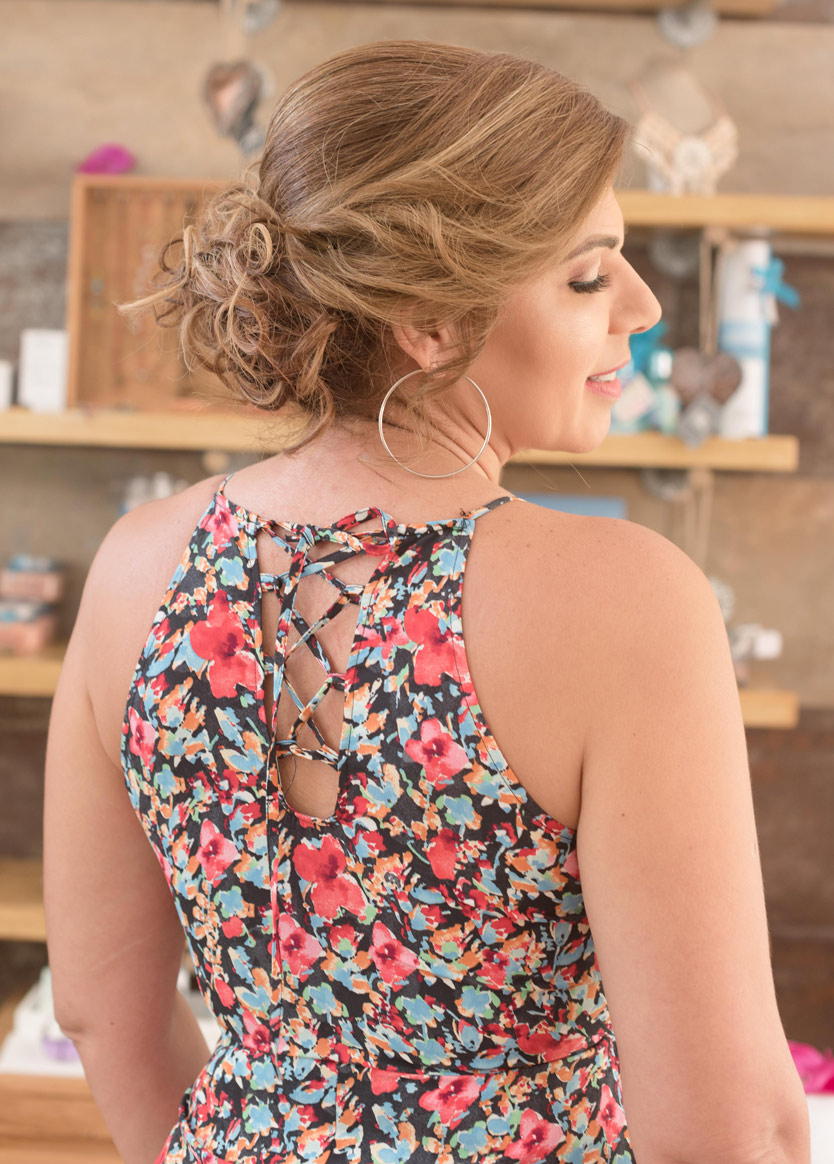 Love above everything Package for Bride & Groom
Bride's hairstyle. Groom's Haircut & bear Shaving.Bride's Make -up.Therapeutic Escape couple massage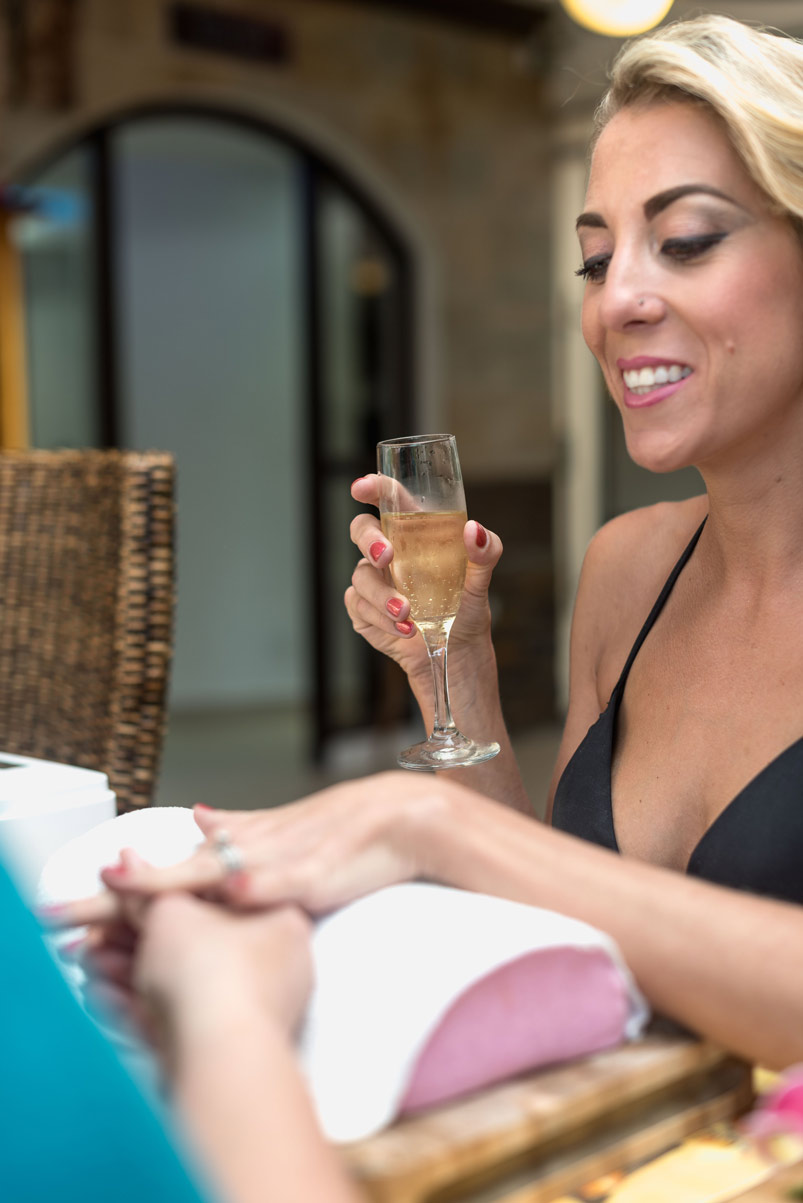 Hairstyle. Bride's Make -up. Gel Manicure. Gel Pedicure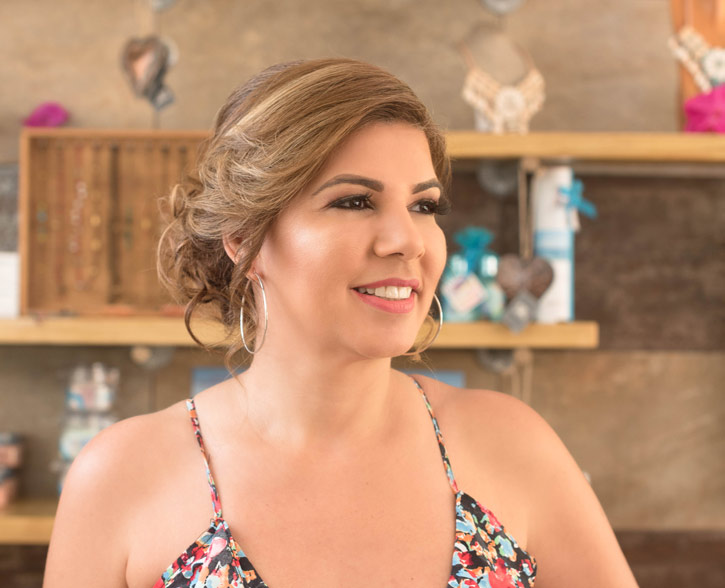 This package is designed to inspire magical moments and lasting memories between the Bride and her girlfriends.
Express Ritual Package Bride & Groom
Swedish couple Massage. Regular Manicure for couple. Regular pedicure for couple
Ritual Wedding Package Bride & Groom
Bride's Hairstyle. Bride's Make-up. Groom's Haircut. Swedish couple Massage. Couple Express Facial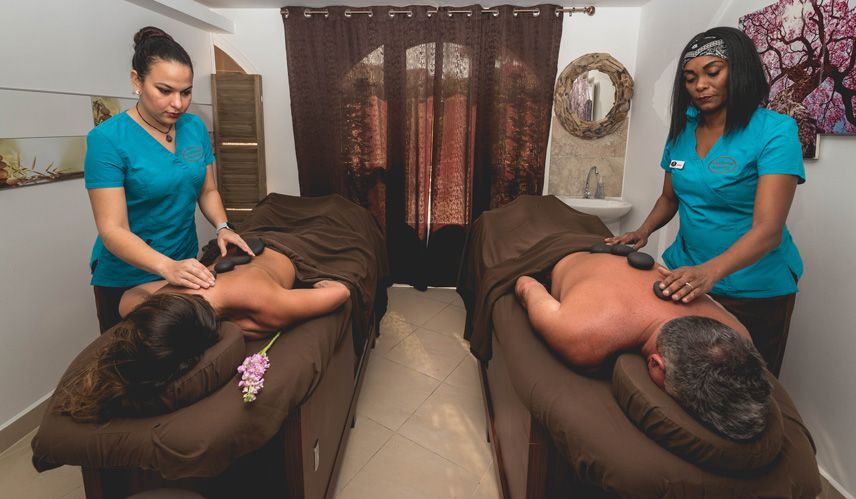 aruba clinical massage & spa
Rejuvenated Chair Yoga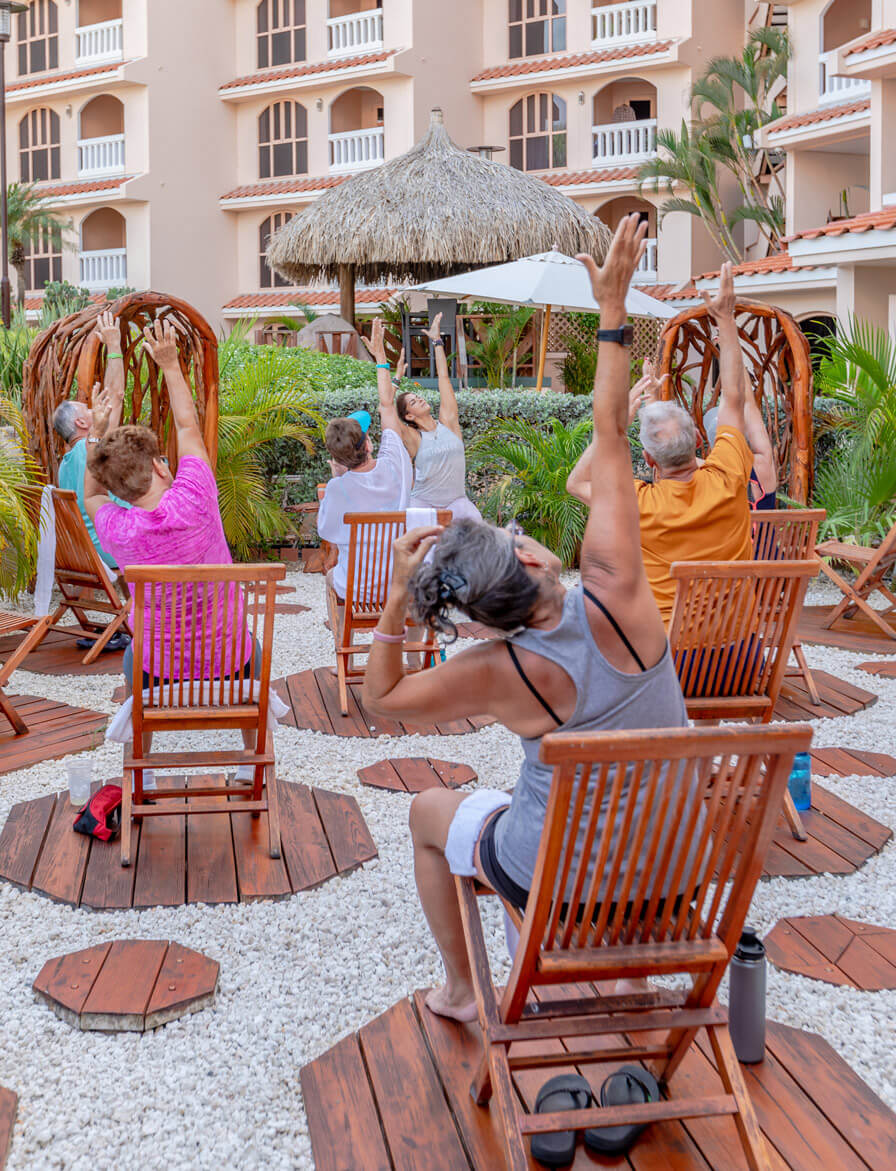 Incorporating breath work with the poses can help clear your brain of unwanted thoughts, improve mood and decrease stress
Flexibility allows us to do the activities we need and love to do, from twisting while driving to bending over to play with children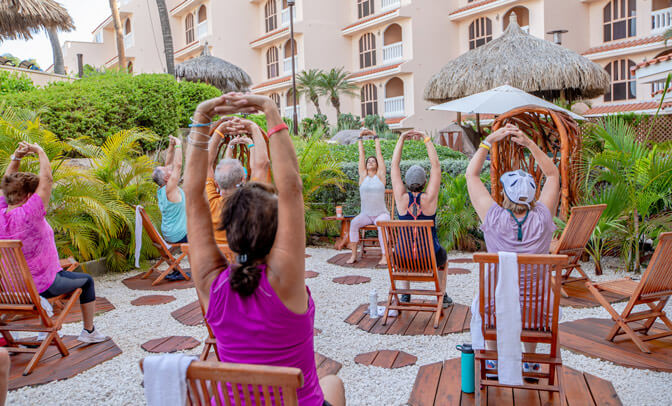 Chair yoga reduces the strain on joints and muscles, which allows someone who is unable to stand for traditional yoga an opportunity to practice too
Body strength enables us to withstand falls and injury and helps us with balance
Tuesday Thursday Saturday 8 am
Join Gladys for her Unique Chair Yoga at Playa Linda Beach Resort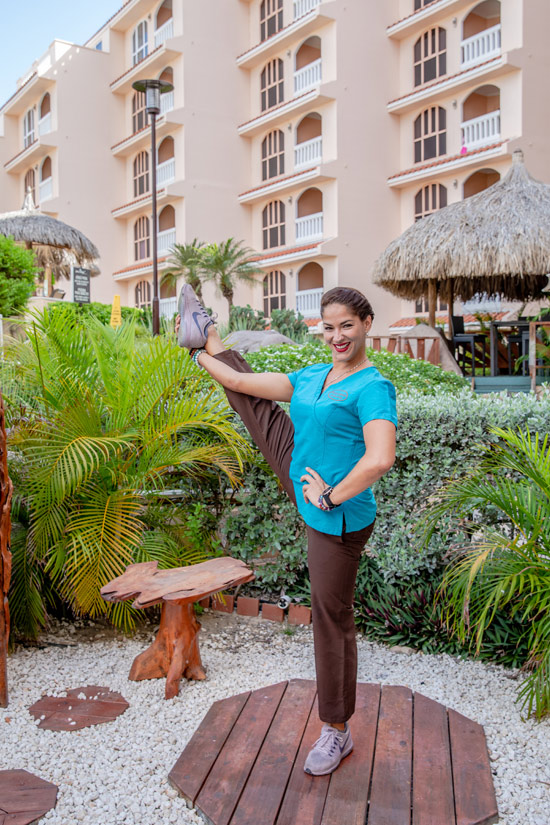 more energized skin...
You deserve this too!
Nothing feels more moisturizing and restorative than our facials,  you know you deserve better circulation in your face, careful exfoliation, and to feel good! there is no reason to postpone a smoother skin, more luminosity.
THE MOST IMPORTANT FOR US is YOU, that's why we want to give you a
20% Discount Coupon for facial treatment, 
let us know where to send it to:
more energized skin...
You deserve this too!
Nothing feels more moisturizing and restorative than our facials,  you know you deserve better circulation in your face, careful exfoliation, and to feel good! there is no reason to postpone a smoother skin, more luminosity.
THE MOST IMPORTANT FOR US is YOU, that's why we want to give you a
20% Discount Coupon for facial treatment,
let us know where to send it to: