aruba clinical massage and spa
Blog
It is not body care, it is full care
 Arubaclinical massage aruba & spa
Working During the Holidays? Here are 3 Ways You Can Get a Well-deserved Break in Aruba
Even if you're working during holidays, time away from work to relax and recover will do wonders for your health. Christmas comes with family and friends celebrations and, sometimes, busy work schedules that can trigger stress.
It's time to give yourself a well-deserved break! You need to switch off from work and enjoy a relaxing experience in Aruba.
This magic island and its dazzling white beaches and desert-like landscapes offer you calming moments to make you feel at home. And with all this beauty, relaxation gets into your brain.
But wait, that isn't all! Serenity is also felt when you pamper your body with Spa deals. Imagine yourself having a work break in this stunning place that will do wonders for your mind and body.
Let me guess! You are now curious about what Spa treatments can give you a relaxing time away from work.
Wait no longer! Read ahead and discover with us 3 ways to get a break in Aruba.
1. Sun, Beach & Spa: a relaxation experience
Don't let the burnout win! Relaxing your mind and body is a journey toward well-being and with professionals on the lead, this trip will take you to a new you. Enjoy the Aruban landscapes, sunsets, and ocean breeze with a massage.

Sounds good? Taking a few hours during the holiday season for a massage can reduce stress and anxiety accumulated from work and holiday hustles.
What's the best therapy to unwind after work? Aromatherapy is a massage therapy that effectively does the trick to help you loosen up. This holistic treatment offers you a combination of essential oils and a unique massage technique to help you feel calm.
But wait, there's more! Hot Stone Therapy gives you the ultimate experience of relaxation by feeling heated volcanic stones and hand movements on your body.
When it comes to healing chronic pain and muscle tension, you can choose among these options: Therapeutic Treatment, Flo's Special Release (Back, Neck and Shoulder) and Deep Tissue massage therapies at Clinical Massage Aruba & Spa.
Now, your relaxed and pain-free body is ready for a facial.
2. Radiant and relaxed break: facials on the way
Believe it or not! Facials change your looks and boost your self-confidence. They are a way to treat your face and get a stress-free sensation.
Work and holidays are hard to combine and you can feel exhausted at the end of the day. The good news is that you can enhance your well-being just by taking breaks with the sun and the beach in Aruba included.
However, sun exposure can bring consequences to your skin. But there's no need to worry! An After Sun Repair Facial can prevent skin aging after sun damage and leave a soothing and fresh feeling.
There's nothing better than taking a skincare break! And to make the most of your hours away from work, you can choose the Organic Deep Cleansing facial to tackle congested and oily skin and the Organic Rejuvenating Facial to reduce wrinkles and fine lines.
Men are also on the list! Gentlemen's Facials consist of deep cleansing, exfoliation, and extraction to hydrate skin and prevent irritation.
Massage therapies and facials aren't the only options you can find to pamper your body and face. You can also engage in funny and creative activities at Clinical Massage Aruba & Spa.
3. Bonding break: moments of joy and peace
Is it possible to bond with friends and take care of yourself at the same time? Of course, it is! Spa and Brunchy Days can make you and your besties feel loved and connected while enjoying moments of serenity.
What if you want to have a bonding break with your friends? Spa Days offer you a stress-relieving experience while having a chat with your favorite people. You and your friends can get together and make the most of this Spa Day with a 50-minute hot stone therapeutic massage and swimming pool, jacuzzi, and pool aerobics (weekdays only) sessions.
But as the saying goes, full belly, a happy heart, you cannot go back to work without trying a delicious lunch at Matthew's Beachside Restaurant and a Mini Bundt Cake from Drunk's Denial, which are also included in the deal. Don't miss this mouthwatering experience.
And there's more! You can take refreshing glasses of champagne and complete this soothing moment in a palapa on the beach. Let the sun, the sea, and the ocean breeze give a memorable touch to your Spa Day.
Without doubt! A Spa is a wonderful place to take a well-deserved break and you can find the best professionals for a never-ending joyful and peaceful experience at Clinical Massage Aruba & Spa.
Book your appointment at clinicalmassagearuba.com
aruba clinical massage and spa
Join our Newsletter
#FloAdvisor and much more
We help people to heal and feel better …We are a beautiful energy that transforms lives
Open Monday to Saturday
9:00-18:00
Locations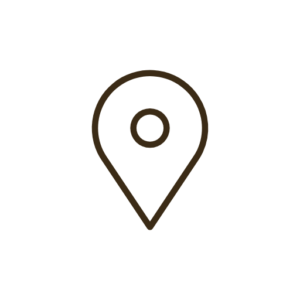 Casa Del Mar Resort
 (+297) 280 5115 Ext. 645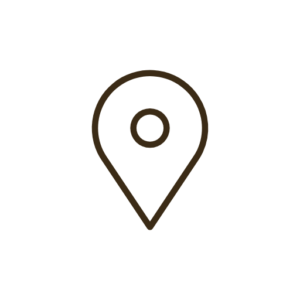 Playa Linda Beach Resort
  (+297) 280 8880 Ext. 878
Aruba #onehappyisland