aruba clinical massage and spa
Blog
It is not body care, it is full care
Arubaclinical massage aruba & spa
Indulge in Organic Spa Treatments for a Healthier You in 2023
2023 is the perfect year to prioritize self-care and wellness. Organic spa treatments are worth exploring if you're seeking a way to improve your physical and mental health while indulging in relaxation.
But what exactly is an organic spa treatment, and why are we focused on that line? It's a spa service that uses natural and non-toxic products for its treatments. No synthetic chemicals, preservatives, or artificial fragrances are involved in the process. Instead, there are organic ingredients, like plant extracts, essential oils, and minerals.
Do you want organic products for your spa treatments? At Clinical Massage & Spa Aruba, we offer our clients the highest quality all-natural treatments because we believe that using organic products is better for both the environment and your health.
Read ahead and learn about the benefits of organic spa treatments for your body!
How Organic Spa Treatments Can Benefit Your Entire Body
In recent years, organic spa treatments have become increasingly popular. With the use of natural ingredients, these treatments offer a range of benefits that can boost your well-being.
Apart from providing deep relaxation and stress relief, one of the most significant benefits of organic spa treatments is that they can help you detoxify your body and skin.
In addition to getting rid of toxins in the body, they can also help improve circulation, leading to better overall health. This improved blood flow can aid in delivering nutrients and oxygen to the skin, promoting cell growth and renewal.
Another benefit of these treatments is that they can improve your skin complexion by reducing the appearance of fine lines, wrinkles, and other signs of aging. Organic ingredients such as aloe vera and chamomile help soothe and nourish the skin, leaving it refreshed and rejuvenated.
Read ahead and find out about the best organic treatments you can get at Clinical Massage & Spa Aruba. Your body and mind will thank you for it!
Discover the Power of Organic Ingredients with Our Spa Treatments
So, what organic treatments do we offer at Clinical Massage & Spa Aruba? Our spa treatments include body wraps, facials, massages, and more. We use only the highest quality, organic, and natural ingredients to provide you with the best relaxing experience.
Indulge in our exclusive facials that use natural ingredients like aloe vera, chamomile, and green tea to nourish and hydrate your skin. Our Organic Deep Cleansing Facial represents the best option for oily/congested skin types to eliminate blackheads. Another great facial treatment to tackle aging skin signs and wrinkles is our Organic Rejuvenating Facial, with the best all-natural products to give your skin a youthful and healthy look.
The good news is that you can choose any of our facial treatments to address your skin concerns. Whether you're looking to rejuvenate or hydrate your skin, fight acne, or simply relax and pamper yourself, there's a treatment that's perfect for you. These 3 Miraculous Ways to Keep Your Skin Hydrated can help you keep your skin hydrated and rejuvenated for a healthier complexion.
What About Organic Spa Treatments for Men?
Believe it or not! Facial treatments aren't only for women, men can also benefit from these treatments and enjoy clearer, healthier, and more youthful-looking skin, as well as the relaxation and stress relief that comes with it.
These 5 Incredible Benefits of Facials for Men can help men understand why facials are important for their skin.
But wait, there's more! Our Organic Body Wraps and Scrubs use natural ingredients like aloe vera, lavender, honey, milk, and essential oils to help detoxify your body and improve your skin's appearance.
And of course, you can remember our Organic Massage Treatments. We offer massage options, including Deep Tissue, Aromatherapy, and Hot Stone massages, which use naturaloils to help soothe your muscles and promote relaxation.
Are you still wondering about the organic treatment that works best for you? You can read our article "Everything a Beginner Needs to Know About Massages and Spa Treatments in Aruba" and choose the perfect treatment for your skin and body needs.
This 2023 is the time to prioritize your wellness and do your part to protect the environment! With our high-quality organic products, you can enjoy the many benefits of spa treatments and boost your health and well-being.
Book your appointment at clinicalmassagearuba.com
aruba clinical massage and spa
Join our Newsletter
#FloAdvisor and much more
We help people to heal and feel better …We are a beautiful energy that transforms lives
Open Monday to Saturday
9:00-18:00
Locations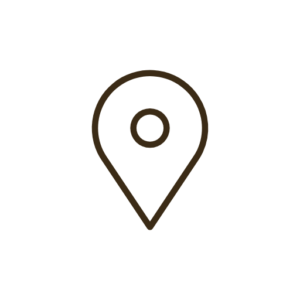 Casa Del Mar Resort
(+297) 280 5115 Ext. 645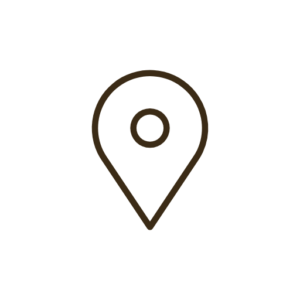 Playa Linda Beach Resort
(+297) 280 8880 Ext. 878
Aruba #onehappyisland